Home
Welcome to FISTS CW Club
FISTS supports the use, preservation and education of Morse code. The club is devoted exclusively to CW operators, CW operating and people who are passionate about Morse code.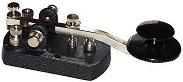 We have three straightforward goals:
Further the use of CW (Morse Code)
Engender friendships among members
Encourage newcomers to use CW (Morse Code)
FISTS UK is the Headquarters of the FISTS Club (International Morse Preservation Society).

Interested in becoming a member?
Find out more about our history.
Also available via RSS

Twitter

Facebook

Google+

FISTS Eu Ladder sessions are on Sunday 26 October, 14:00-16:00 & 18:00-20:00 UTC.
*UK members:* Don't forget that from 26 October the clocks are back on UTC!

The next FISTS Eu Two Metre Activity sessions are:
- Sat. 25 October 1700-1800 UTC, Sun. 26 October 0900-1000 UTC.
- Sat. 01 November 1700-1800 UTC, Sun. 02 November 0900-1000 UTC.
- Sat. 08 November 1700-1800 UTC, Sun. 09 November 0900-1000 UTC.

FISTS Eu Activities include relaxed, conversational QSOs and are an opportunity to meet up with other members.  Call CQ or call other people at a speed of your own choosing.  Members from other FISTS Chapters are invited to join in; contacts do not have to be with members of FISTS Eu.

In the Ladder, activity is typically around 14.058, 7.028 and 3.558 MHz, and exchange a minimum of: name, RST received, QTH and (if applicable) FISTS member number.

In the Two Metre Activity exchange a minimum of: RST, Name, 6 character Locator, and (if applicable) FISTS member number.  A calling frequency of 144.058 MHz can be used to establish contacts.  Logs are welcomed and QSOs count towards FISTS Awards.

19 Oct 14: UK Ofcom consultation ends on the 20th October!

I hope that all UK amateurs reading this have responded to Ofcom's consultation, which "ends on the 20th" (presumably meaning that today (Sunday) is the last day for submitting responses).

The consultation document is here:
stakeholders.ofcom.org.uk/binaries/consultations/amateur-radio-licence/summary/condoc.pdf

The details for responding (now by email or using the online form) are here:
stakeholders.ofcom.org.uk/consultations/amateur-radio-licence/howtorespond/?a=0

The RSGB's notes on some of the topics are here:
www.southgatearc.org/news/2014/october/rsgb_guidance_for_responding_to_the_ofcom_consultation.htm

One of the items is Ofcom's enthusiasm for making the link between regional prefixes and the region operating is taking place from optional.  E.g. if they have their way and you were to hear MD0QQQ on the air, the station could be located in England, Isle of Man, Scotland, Wales, etc. - there would no longer be a way to be sure.  This makes it very difficult for humans and software to determine DXCC entity (aka DXCC country) / region from callsign.
For FISTS CW Club, an implication is that the FISTS Log Converter program will have problems scoring QSOs for the purposes of awards and activities since it will no longer be sure of the DXCC entity (country) based on callsigns.  The FISTS Awards Managers and FISTS Activity/Contest managers will have the same problem.
The same issue will occur with other software and award schemes etc. worldwide.

73 de Graham G3ZOD




18 Oct 14: The October 2014 edition of the "morsEAsia" newsletter from FISTS East Asia is available.

This edition includes the Tokyo Ham Fair 2014 and home made transceivers.

FISTS East Asia was formed in 2004 to provide East Asian members with various services in their native languages.

17 Oct 14: We're delighted to welcome our latest FISTS CW Club members:



Bruce
ZL2BCO
#14181
Denny
W0AKQ
#16823
Michael
N5FUR
#16824
Terry
VE3NMW
#16825
Mike
N9DLI
#16826
Richard
AG5M
#16827
Mike
W9MIC
#16828
John
W7SAG
#16829
Tom
KB8J
#16830
Virginia
W0NWH
#16831
Bill
N4HAL
#16832
Joe
W5ASP
#16833
Bill
K2ONN
#16834
Theodore
KB9SKP
#16835
John
KC7DM
#16836
Kevin
N1IME
#16837
John
N7ENL
#16838
Joe
N7JEH
#16839
Glenn
KA0HKF
#16840
Don
KW4DON
#16841
Bob
KK4QYN
#16842
Steve
KF5RYI
#16843
Lou
VE7CGE
#16844
Erich
HB9FIH
#16938
Keith
G4EQZ
#16939
Ray
M0TRK
#16940
Keith
G3IGU
#16941
Frank
IZ2DQB
#16942
Ian
G0PDZ
#16943
Andy
M0HLA
#16944
Pascal
HB9FMC
#16945
Alex
M0UKR
#16946
Dave
G4RQI
#16947
Ted
G4OZG
#16948
Jim
G3OJI
#16949
Alan
2E0GLD
#16950
Dick
G3WRJ
#16951
Chris
G4CLB
#16952
John
M6FBO
#16953
Brod
G4RBP
#16954
Steve
G8RHQ
#16955
Andy
G0SFJ
#16956
Chris
G0LQZ
#16957
Johnny
M6OAO
#16958
John
M0CQV
#16959
Phil
G4UDU
#16960
Ged
G4MYA
#16961
Mel
M5ZZR
#16962
Dave
G4OCU
#16963
Chris
G4JSP
#16964
Phil
G4NVR
#16965
Stuart
G4VMF
#16966
Harry
GI0JHR
#16967
Fabrizio
IU0AHC
#16968
Marian
OM5MI
#16969
Gary
M0PGH
#16970
Jack
M6FRI
#16971
Paul
2I0OTW
#16972
Kev
G0SBE
#16973
Chris
G4RSL
#16974
Graham
2E0RZM
#16975
Chris
DL2MDU
#16977
David
G4NRT
#16978
Joe
DL4CF
#16979
Stuart
M0SGV
#16980
Gron
2W0DFN
#16981
Odd Erling
LB1LF
#16982

13 Oct 14: The September 2014 FISTS Down Under newsletter is now publicly available.

FISTS Down Under is the Australian & New Zealand Chapter of the FISTS CW Club.  If you are a current FISTS Member and would like to receive the latest newsletter (only available to members), please send an email to FISTS Down Under fists-down-under@ihug.co.nz.

11 Oct 14: Please join us in congratulating the recent FISTS CW Club Awards winners:



| Name | Callsign | Member | Awards |
| --- | --- | --- | --- |
| Loren | AE7CG | #8599 | Silver Century |
| Rien | PA7RA | #9819 | Millionaire 4 Million Endorsement |
| Joao | CU3AA | #16928 | Basic Century, Silver Century, and Millionaire |


For more information about FISTS Awards, available free to paid-up members worldwide, please see the Awards web page.
Please visit the
News page
for a full list of recent and older news items.
Interested in becoming a member?
FISTS HQ welcomes new members who have a passion for Morse Code.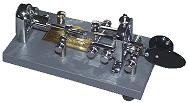 Benefits of membership include:
Our popular Quarterly A5 News Booklet
Free use of the FISTS QSL Bureau
Access to our members-only area
Help and support from like minded people
The FISTS Club is one of amateur radio's fastest growing organisations. It's an unique club, founded and maintained on solid principles using radio's oldest and yet most reliable communications mode - CW! Why not
join us
?
FISTS History
The FISTS Club, (International Morse Preservation Society) was founded in 1987 by the late George "Geo" Longden G3ZQS of Darwen, Lancashire England, after recognising a need for a club in which veteran operators would help newcomers and less-experienced operators learn and improve CW proficiency. During the first year, membership reached 300, most of whom were in Great Britain and Europe. The original Introduction to FISTS by Geo holds as true today as it did when he wrote it. Geo also explains how he chose the name FISTS.

The North American Chapter was formed in 1990 to assist 11 members in the USA receive the newsletter and as a banking convenience. Nancy Kott WZ8C of Hadley, Michigan was named US representative, a position she held until sadly she became a Silent Key in 2014.
The Down Under Chapter (New Zealand / Australia) was formed in 1998 to provide a similar service to Australasian members, with Ralph Sutton ZL2AOH as the VK/ZL representative. From a VK/ZL membership of four, there are now over 100 members "Down Under", principally in New Zealand. The New Zealand membership is the largest in any country outside England, Wales and North America.
The East Asia Chapter was formed in 2004 by a few Taiwanese and Japanese members to provide East Asian members with various services in their native languages.
Why not
join us
?
Acknowledgements: Thank you to
Dennis K6DF
,
Bill NT9K
and
Billy AB4RH
for permission to use photographs from their key collections.